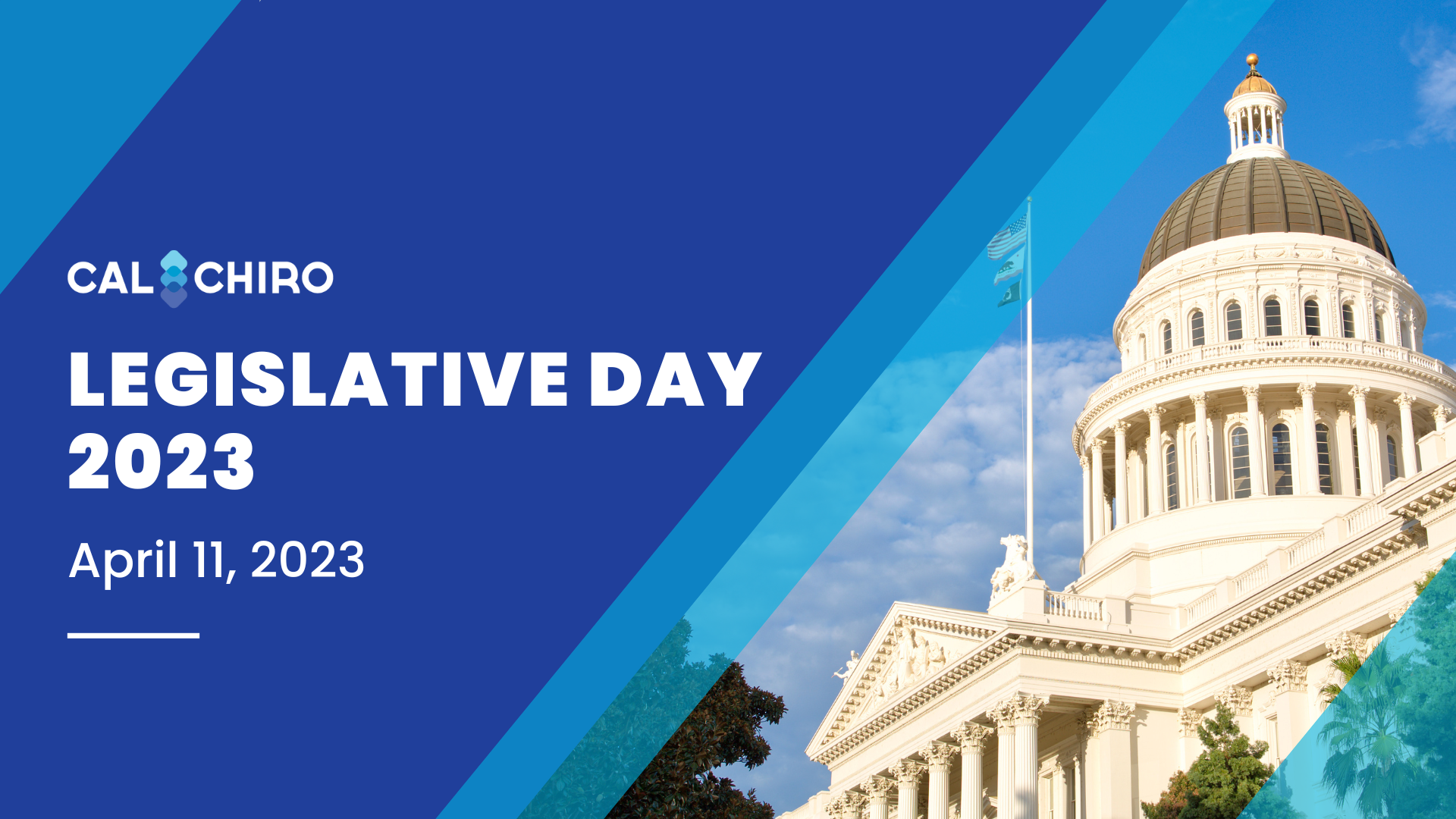 Countdown to Legislative Day 2023!
You are invited to CalChiro's in-person Legislative Day 2023 on Tuesday, April 11 at the Sheraton Grand Sacramento Hotel. As the profession's premier voice in California, CalChiro needs our members (YOU) as representatives of the profession at the Capitol!
In the morning advocates will learn about CalChiro's political agenda including our new sponsored bill – AB 1751 (Gipson), continued Medi-Cal budget ask and other recent developments affecting chiropractic. Attendees will hear about current background information on the California Legislature, an update from the California Board of Chiropractic Examiners (BCE) and earn 1-hour of LIVE CE. After lunch, advocates will meet with legislators or key staff in their Capitol office, followed by a networking reception with peers.
This is the chance you have to make your mark and help educate legislators about the importance of increasing access to chiropractic care. Join the other chiropractic advocates already registered to help advance the chiropractic profession, patient care and quality of life for all Californians! Register now!
Please register early as appointments are very time-consuming and difficult to coordinate.
8:00 AM Registration Opens at Sheraton Grand
9:30 AM Program Begins
12:00 PM Lunch
1:30 PM Afternoon Appointments with Legislators/Staff
4:00 PM Networking Reception with Invited Legislator
Pricing
Includes Lunch & Reception
Member Pricing
DOCTOR OF CHIROPRACTIC: $169
STUDENT: $99
SPONSOR A STUDENT: $99
Non-Member Pricing
DOCTOR OF CHIROPRACTIC: $369
STUDENT (INCLUDES 1-YR MEMBERSHIP): $124.75
SPONSOR A STUDENT: $124.75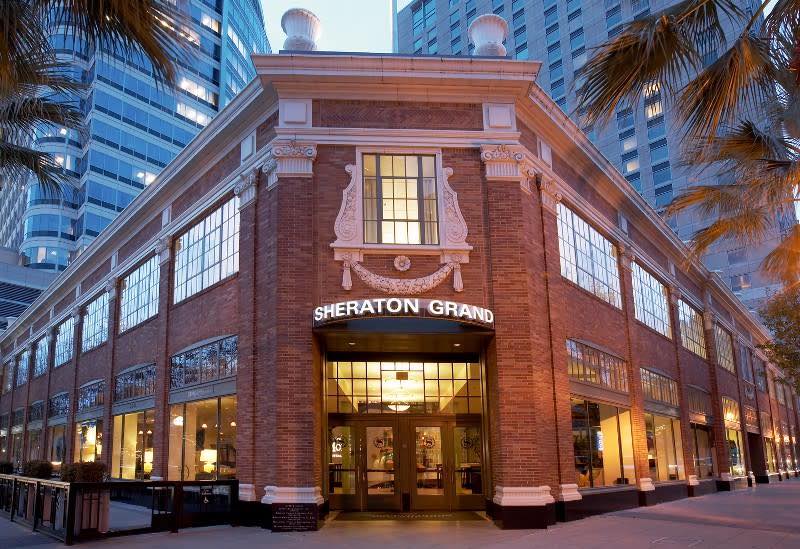 Sheraton Grand Sacramento Hotel
1230 J St, Sacramento, CA 95814
Can't Attend Legislative Day?
Please consider sponsoring a student to attend Legislative Day or
donate to the CA Chiropractic Political Action Committee (CC-PAC).
SPONSOR A STUDENT
For only $99 you can send a Chiropractic Student to Legislative Day and give them the vital experience of seeing first hand
how their important conversations with legislators can shape the future of the profession.
DONATE TO THE CC-PAC
Take one $50 adjustment a month and donate it to the CC-PAC!
With your monthly $50 donation you will be recognized as a PAC Sustainer and receive the following benefits:
Jeweled sustainer lapel pin
CalChiro fleece blanket
An invite to the President's reception at Fall Conference
Your name listed on the CalChiro website
Learn more about PAC giving levels HERE. If you need assistance setting up your recurring PAC donation, please call CalChiro HQ.