Winter in the Desert Seminar 2023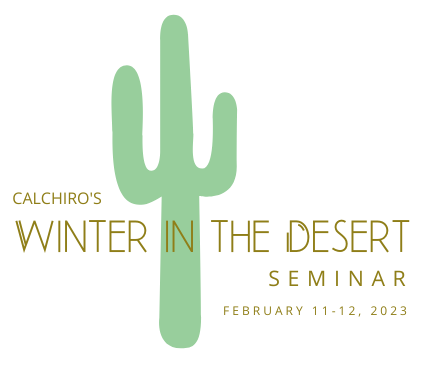 The California Chiropractic Association (CalChiro) is heading back to the desert this winter, but at a BRAND NEW LOCATION! Join us February 11-12, 2023 at The Westin Rancho Mirage Golf Resort & Spa! This family & pet friendly resort features 3 pools, the Pete Dye Resort Golf Course, Tennis & Pickleball Courts, Basketball Courts, Westin Wellness Spa and the Pinz & Pints Game Room with duckpin bowling, VR games and more!
While your families are fully entertained, you can earn up to 12 hours of general & mandated in-person CEUs from 5 different expert speakers! Our outstanding lineup of expert speakers will share relevant and valuable knowledge you can take back to your practice on Monday morning. You don't want to miss this informative 12-hour seminar!
Your registration includes lunch and a reception on Saturday! We can't wait to see you in the desert and make sure to bring your whole family to this event!
Saturday, February 11, 2023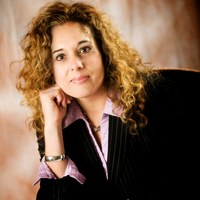 Dr. Monika Buerger
Pivots, Potholes and the Developing Nervous System
8:00am – 10:00am
In this dynamic lecture, Dr. Buerger will cover the impact of stress on the developing nervous system and how it is referred to as the "Developmental Origins of Disease". Understanding the "pivots" and "potholes" that can occur when the nervous system adapts to stress will help you understand human behaviors across all ages and stages in life. She will also tie in chiropractic neuroscience "made easy" to help build confidence, certainty, and communication skills in practice!
Submitted to the CA Board of Chiropractic Examiners for 2 General In-Person CE hours.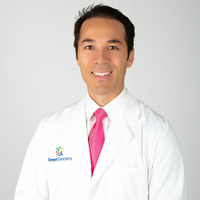 Dr. Naota Hashimoto
Evidence Based Outcomes Using Technology
10:30am – 12:30pm
Attend the Evidence Based Outcomes Using Technology, so you can learn how to deliver better patient outcomes using technology. Unleash the data that lives within your EHR to improve the lives of your patients while improving your practice. Attendees will learn practical things they can apply on Monday to improve their patient outcomes by tracking simple outcomes that apply to all chiropractic techniques.
Submitted to the CA Board of Chiropractic Examiners for 2 General In-Person CE hours.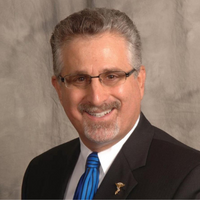 Dr. Mitch Mally
The Secrets of Scapula Dynamics in Shoulder Conditions, Injuries & Syndromes
1:30pm – 3:30pm & 4:00pm – 6:00pm
In this 4-hour session you will learn normal vs abnormal anatomy, biomechanics and physics of various common shoulder injuries including Rotator Cuff Tears, Impingement Syndrome, Frozen Shoulder and more. There will be an emphasis placed on history intake, clinical examination and demonstrations of Dr. Mally's Hands-On extremity adjusting techniques.
Submitted to the CA Board of Chiropractic Examiners for 4 Mandated (History Taking & Physical Exam, Adjustive Technique) In-Person CE hours.
Sunday, February 12, 2023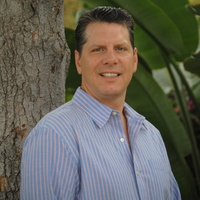 Dr. Shad Groves
Exercise Your Brain for the Health of It
8:00am – 10:00am
Dr. Groves from the Carrick Institute will discuss evidence-based recommendations and guidelines regarding exercise and the benefits to the brain from cradle to grave. He will further discuss the benefits of using exercise in concert with Chiropractic care in the active rehabilitation model when dealing with neurologically based injuries. The aim of this presentation is to also further the discussion of the added benefits of exercise regarding longevity and cognitive function as we age.
Submitted to the CA Board of Chiropractic Examiners for 2 General In-Person CE hours.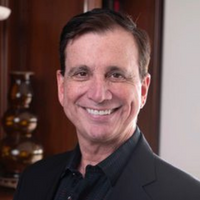 Michael Coates Esq
Ethics & Law in Personal Injury
10:30am – 12:30pm
The personal injury business involves several players – patients, attorneys, medical providers, and insurance adjusters among them. Each has its own sometimes ethically-fluid motivations that are financially driven and often come at the expense of medical providers. Attorney Michael Coates will help providers understand each player's self-interests, and the strategies and tactics those players employ in the PI "game." Most importantly, providers will learn how to avoid the pitfalls that can legally and financially damage their medical practice and how to protect their practices.
Submitted to the CA Board of Chiropractic Examiners for 2 Mandated (Ethics & Law) In-Person CE hours.
Member Pricing
DOCTOR OF CHIROPRACTIC: $349
NEW PRACTITIONER YR 1: $199
STUDENT: $80
DC SATURDAY ONLY: $199
Non-Member Pricing
DOCTOR OF CHIROPRACTIC: $649
NEW PRACTITIONER YR 1: $329
STUDENT: $106
DC NON-MEMBER SATURDAY ONLY: $499
Saturday,  February 11, 2023
Registration Opens: 7:00am 

Continuing Education Session: 8:00am – 10:00am

Exhibit Hall Break: 10:00am – 10:30am

Continuing Education Session: 10:30am – 12:30pm

Lunch & Exhibit Hall Break: 12:30pm – 1:30pm

Continuing Education Session: 1:30pm – 3:30pm

Exhibit Hall Break: 3:30pm – 4:00pm

Continuing Education Session: 4:00pm – 6:00pm

Reception in Exhibit Hall: 6:00pm – 7:00pm
Sunday,  February 12, 2023
Exhibit Hall Break: 7:00am – 8:00am

Continuing Education Session: 8:00am – 10:00am

Exhibit Hall Break: 10:00am – 10:30am

Continuing Education Session: 10:30am – 12:30pm